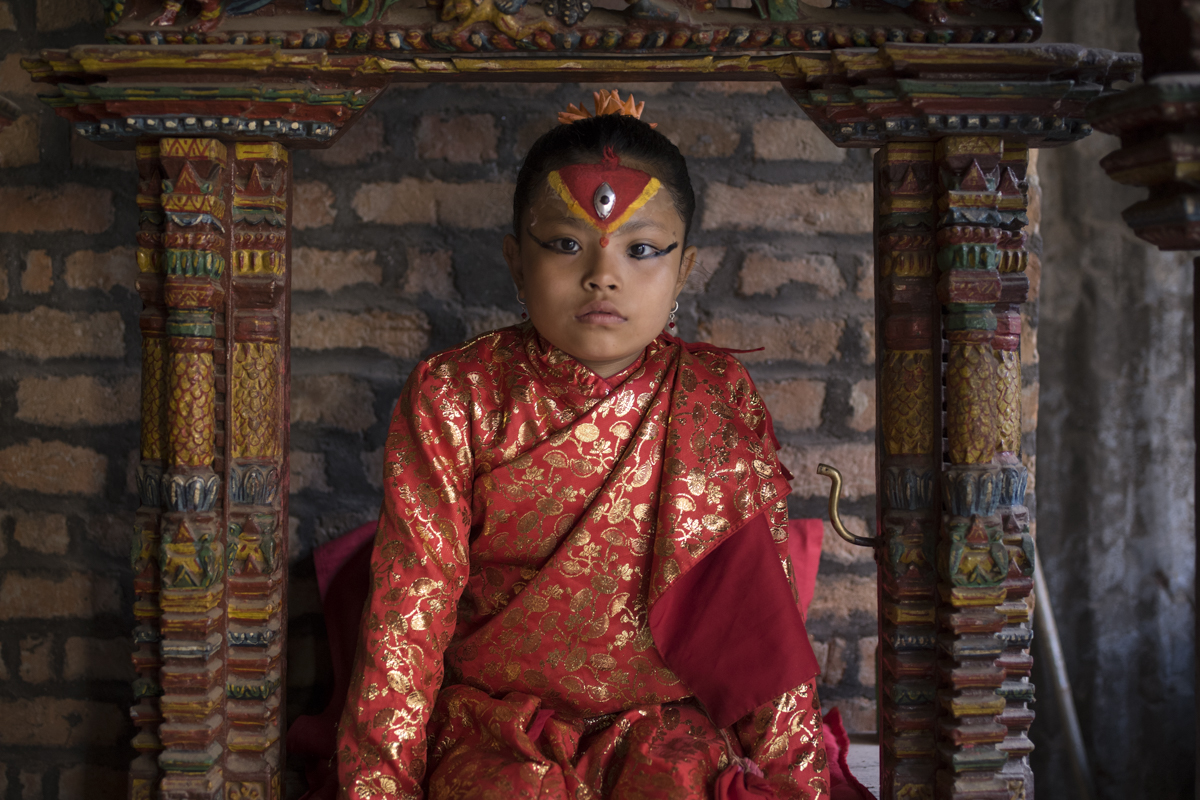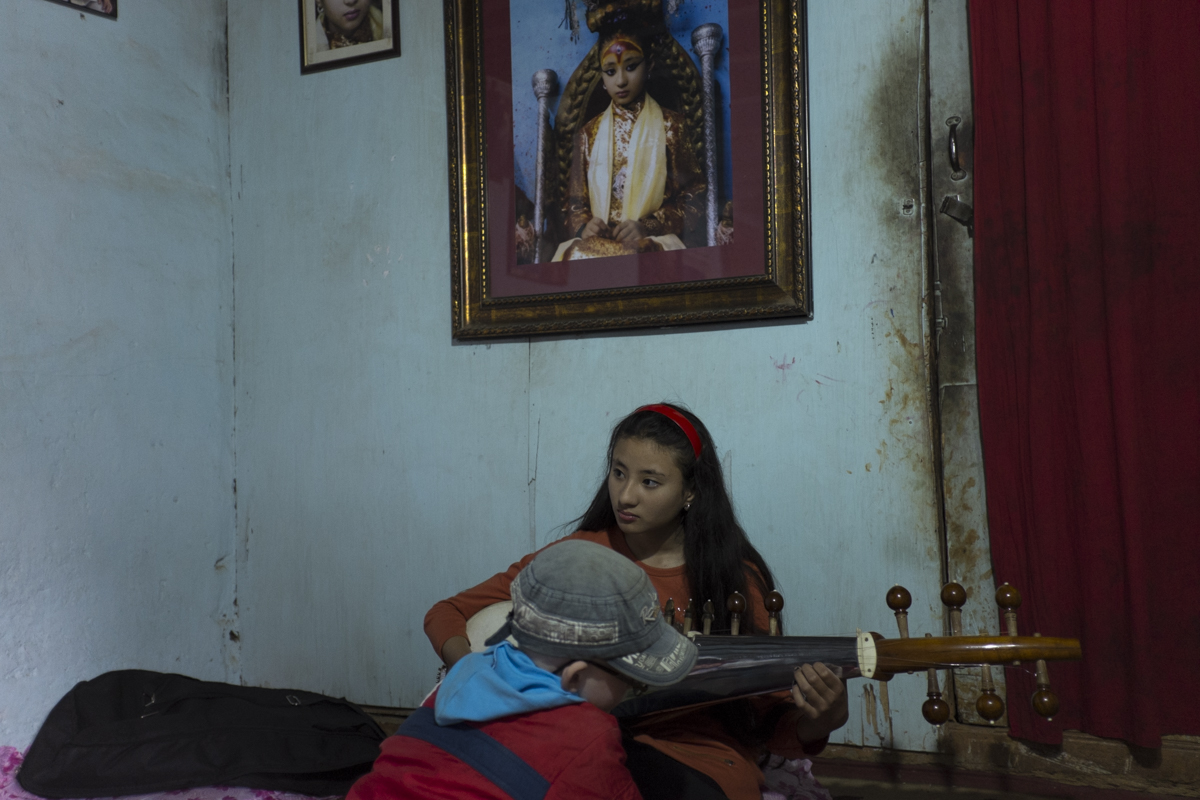 BHAKTAPUR
Ex-Kumari, Sajani Shakya, stands by the throne of the current Kumari of Bhaktapur. Sajani feels fortunate to have been the daughter of the Kumarini or guardians of the Kumari, and was chosen as the Goddess at age two and a half. In 2007, Sajani was controversially stripped of her title as Goddess for visiting a film festival in the United States that she was featured in. Weeks later she was re-instated after undergoing a cleansing ceremony to relinquish any sins committed while abroad.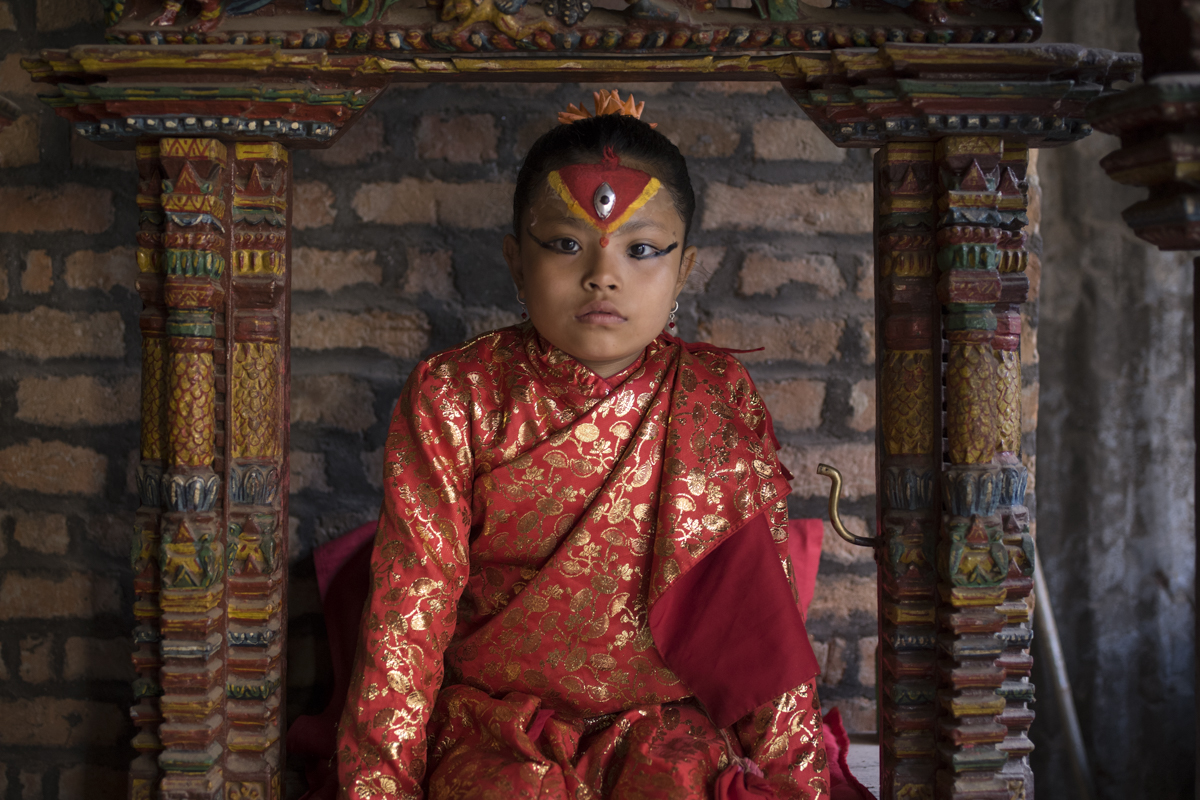 BHAKTAPUR
Junisha Shakya, age 9, sits at her throne in her temple on the edge of Naga Pokhari in Bhaktapur.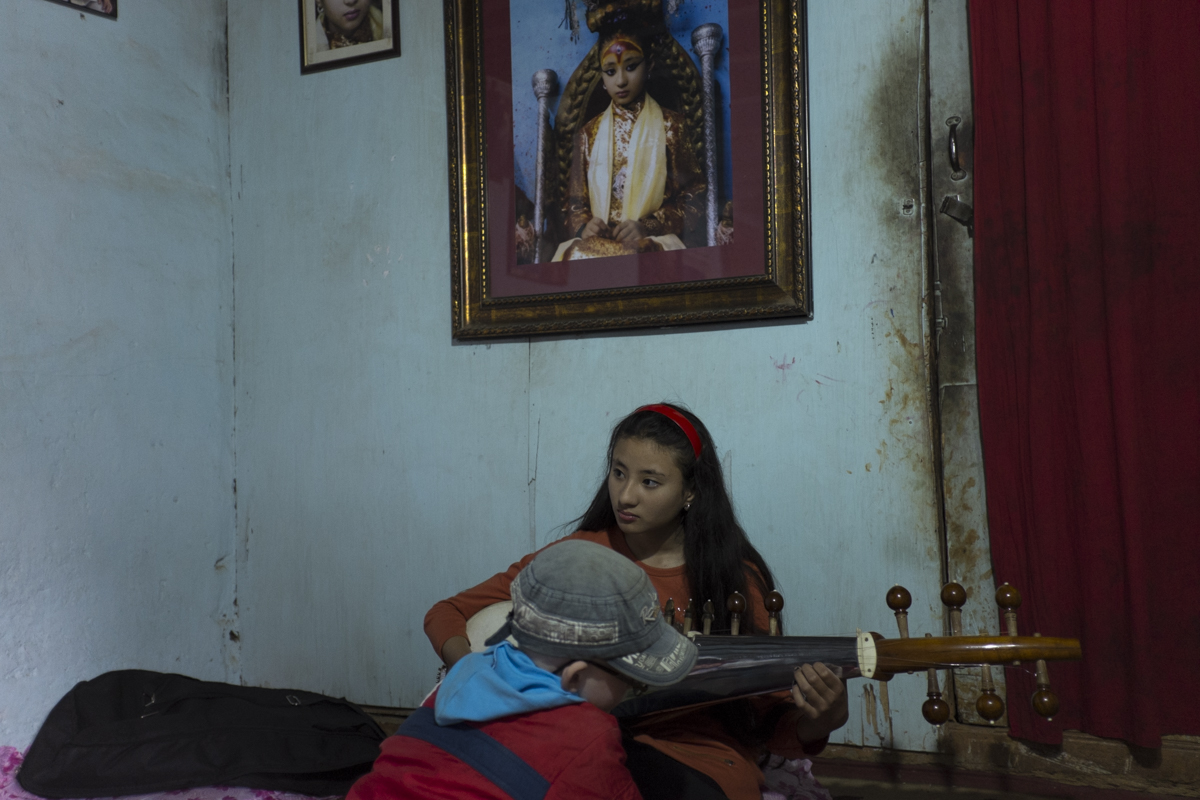 PATAN
Samita, now age 14, is the first ex-Kumari to recieve a Christian education and attends St. Xavier's School in Patan. Here she plays the Sarod with her family friend who is diagnosed with Albinism.