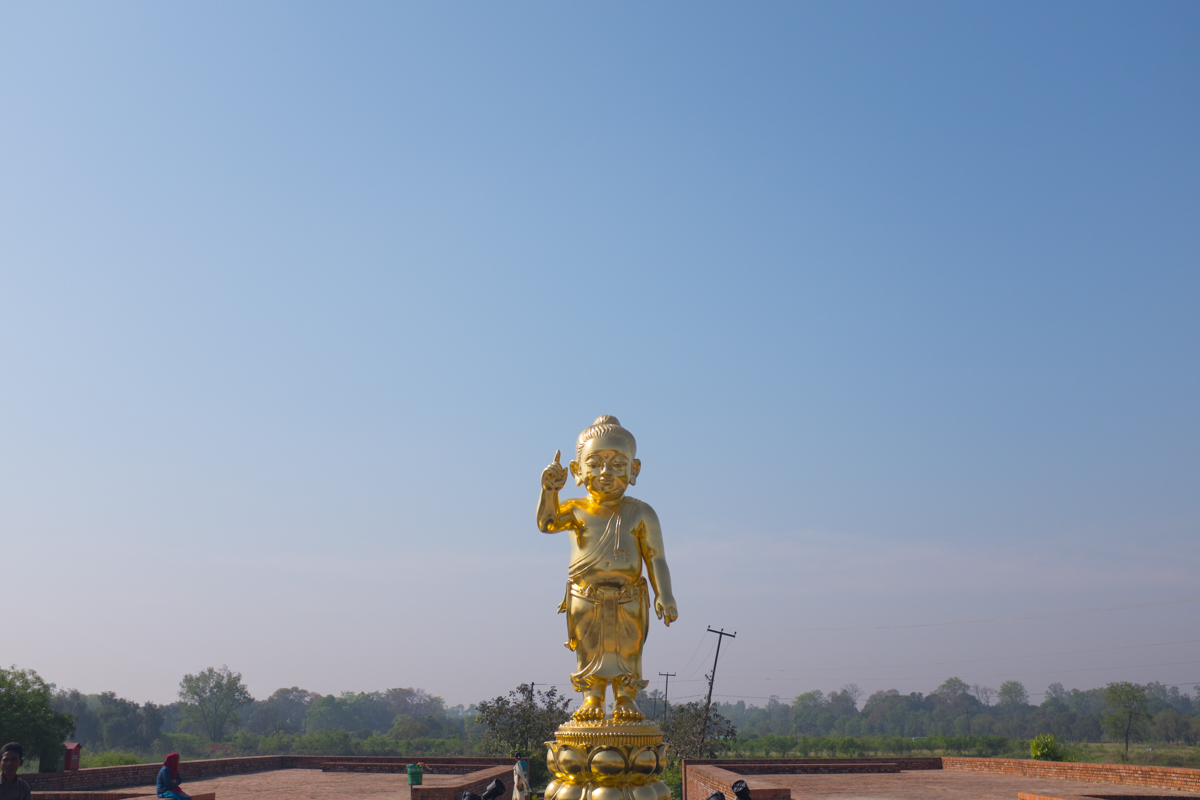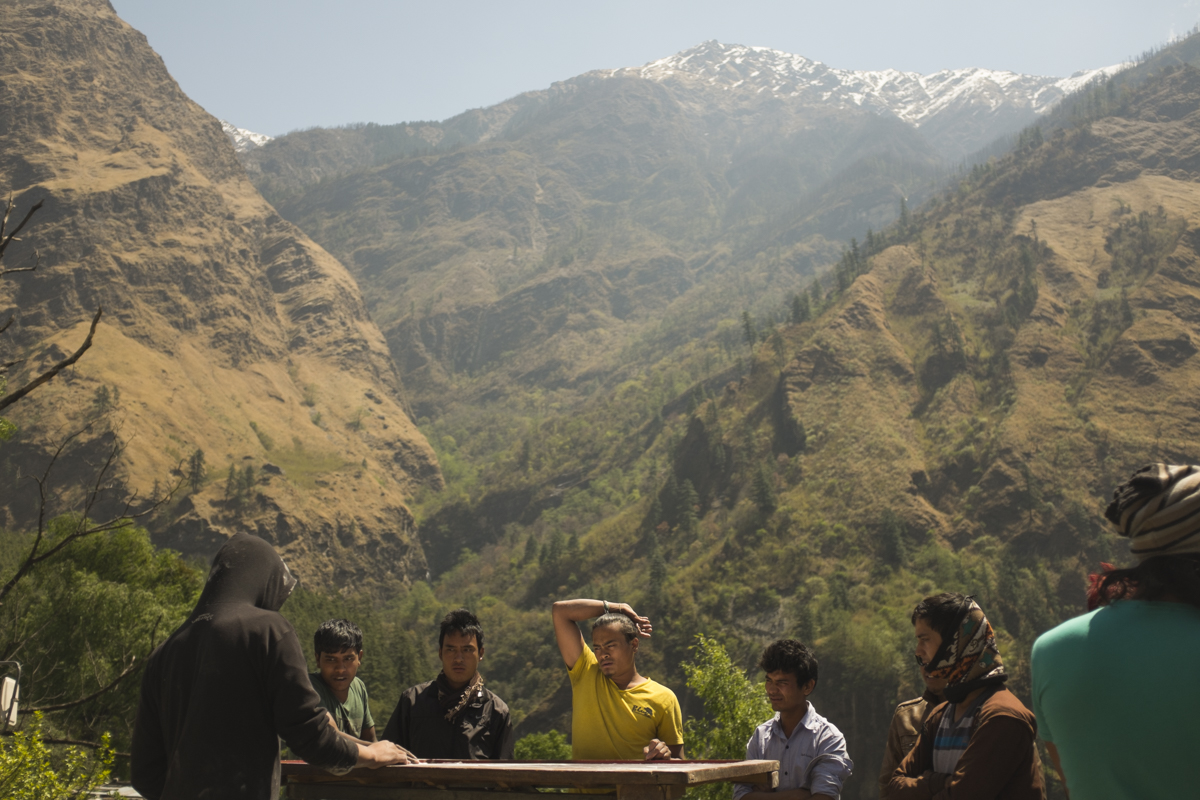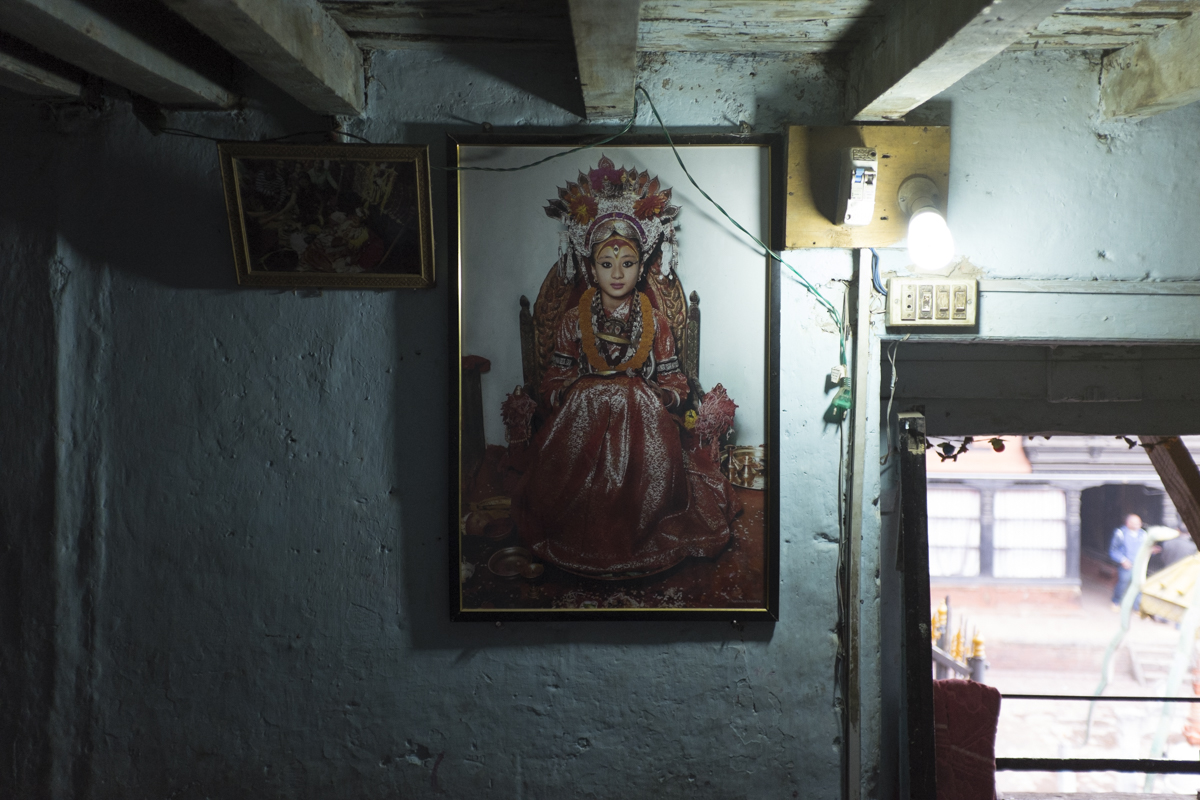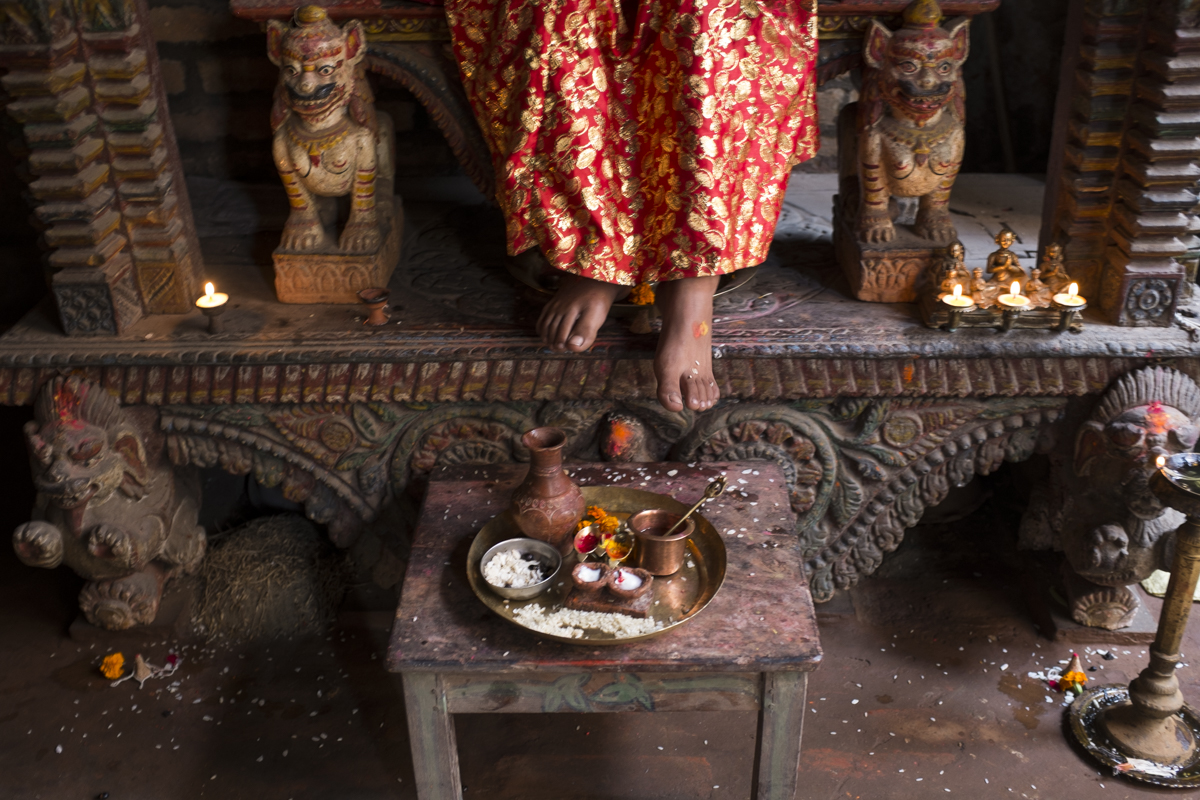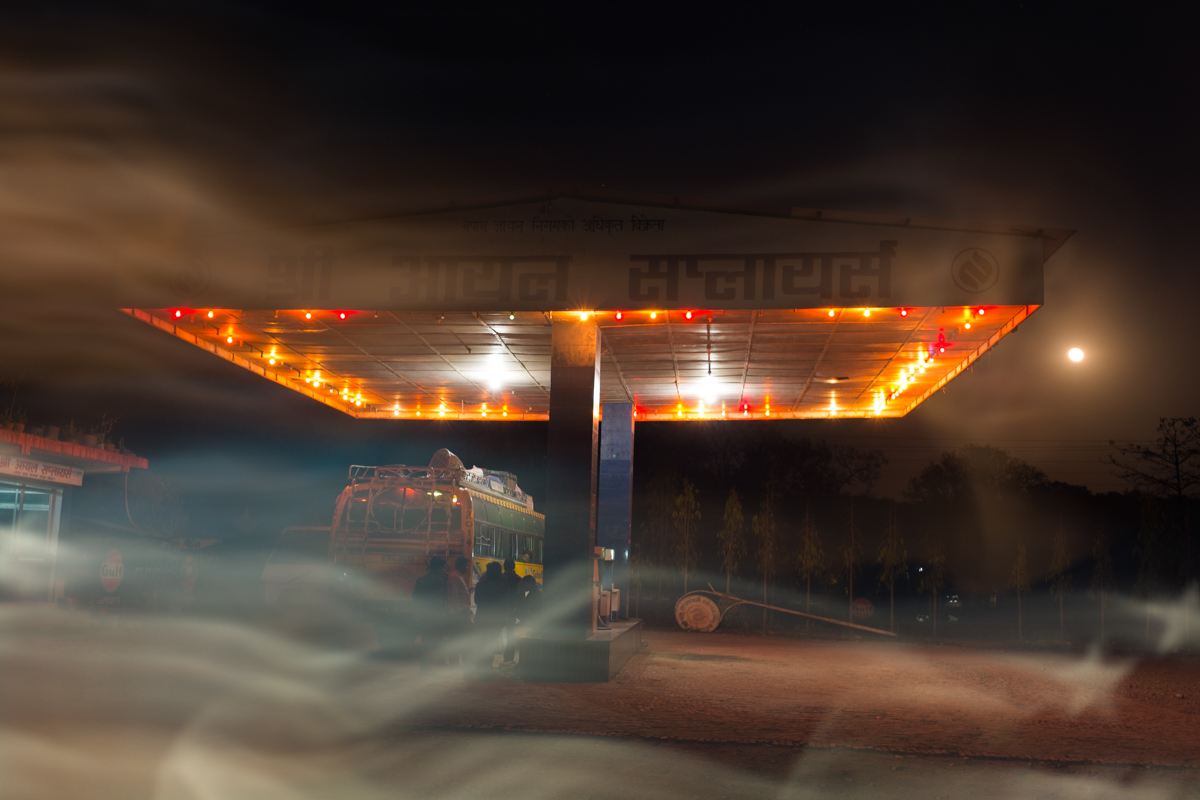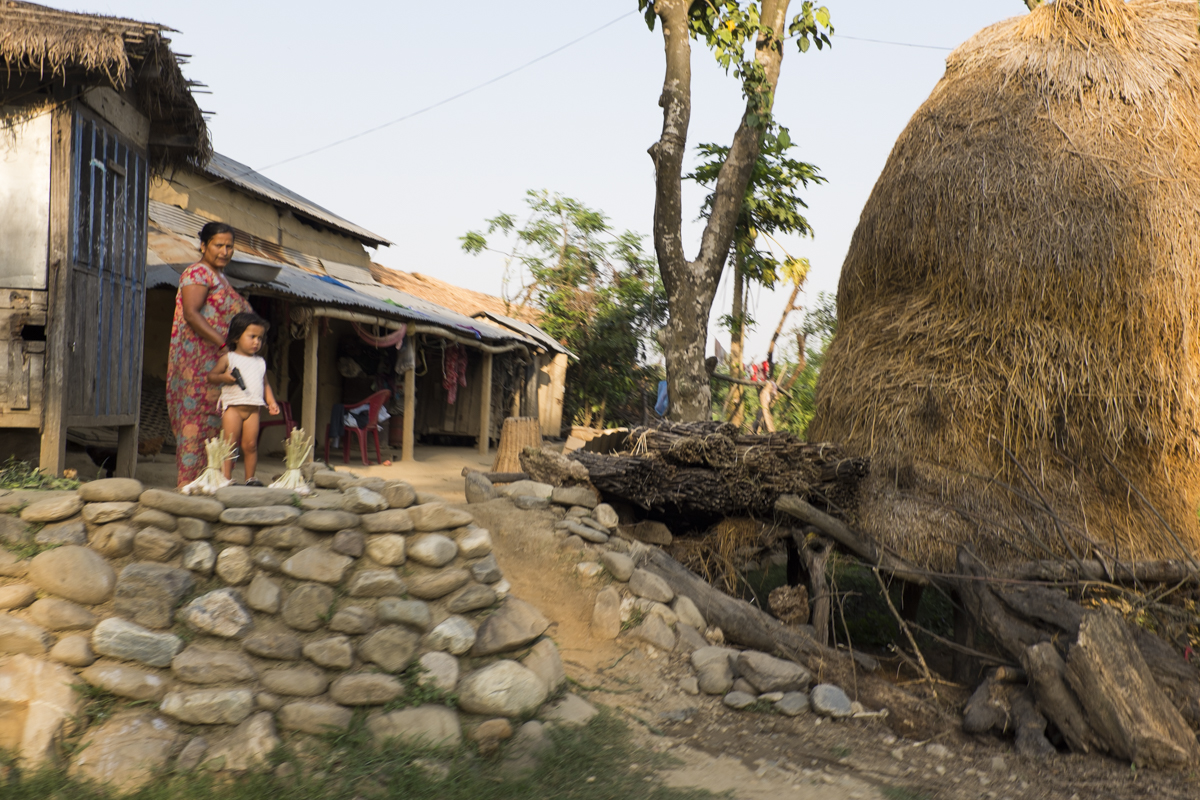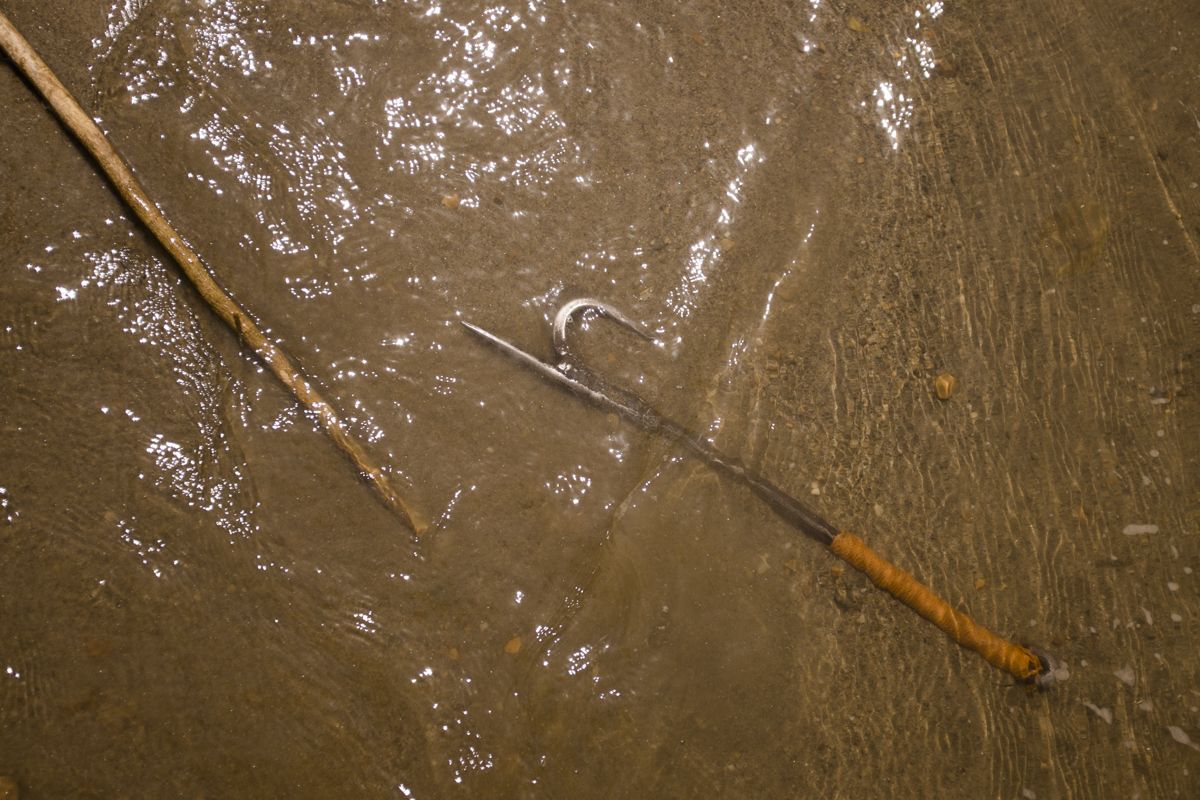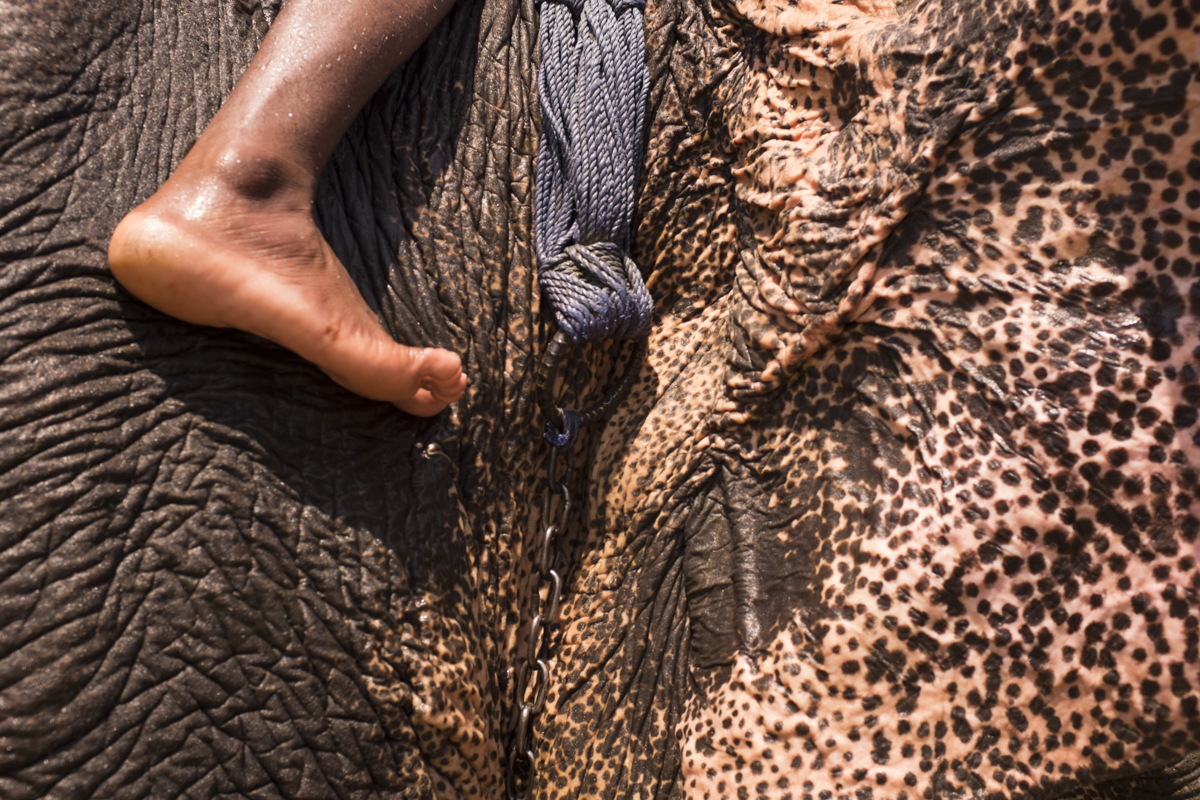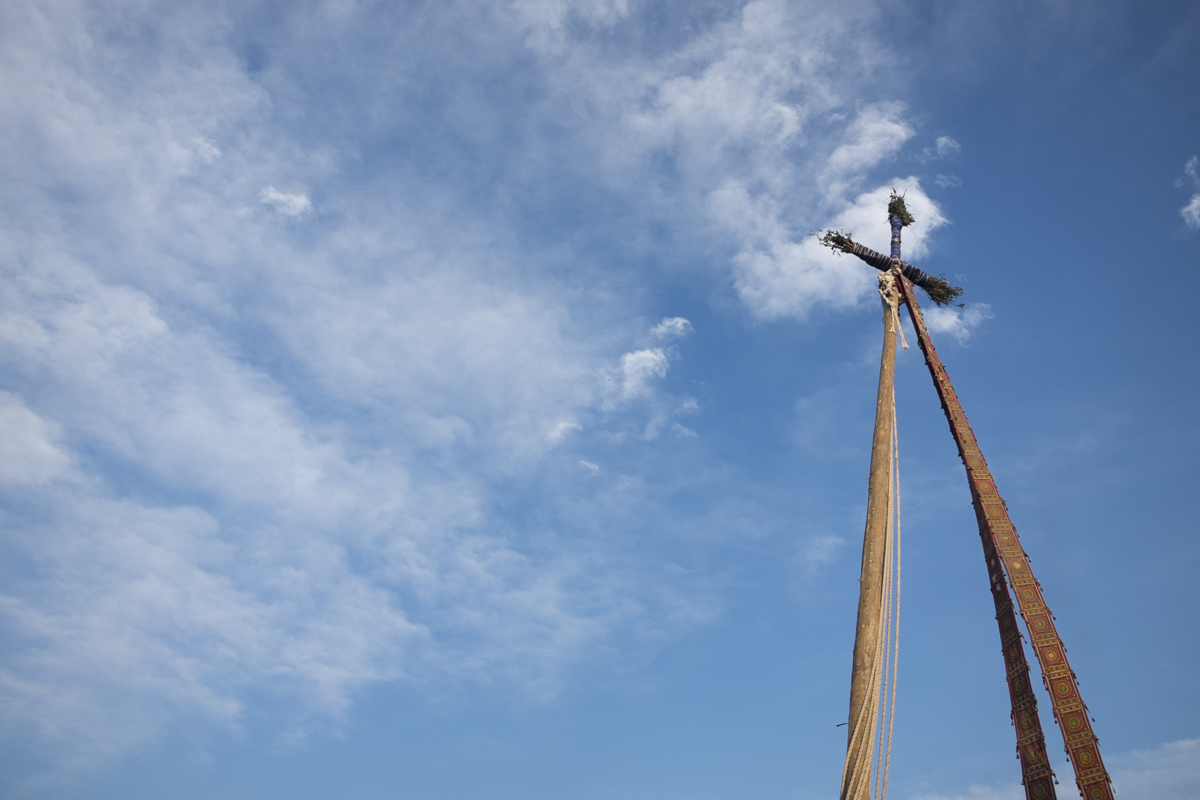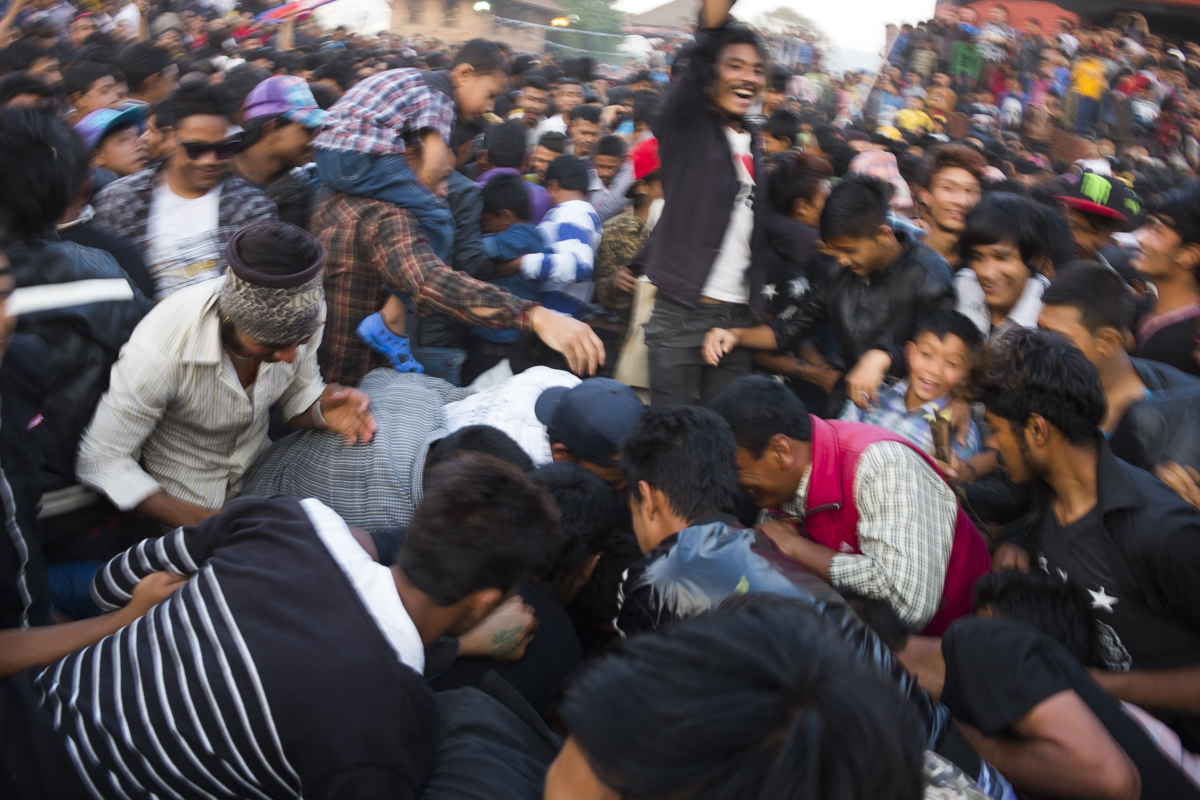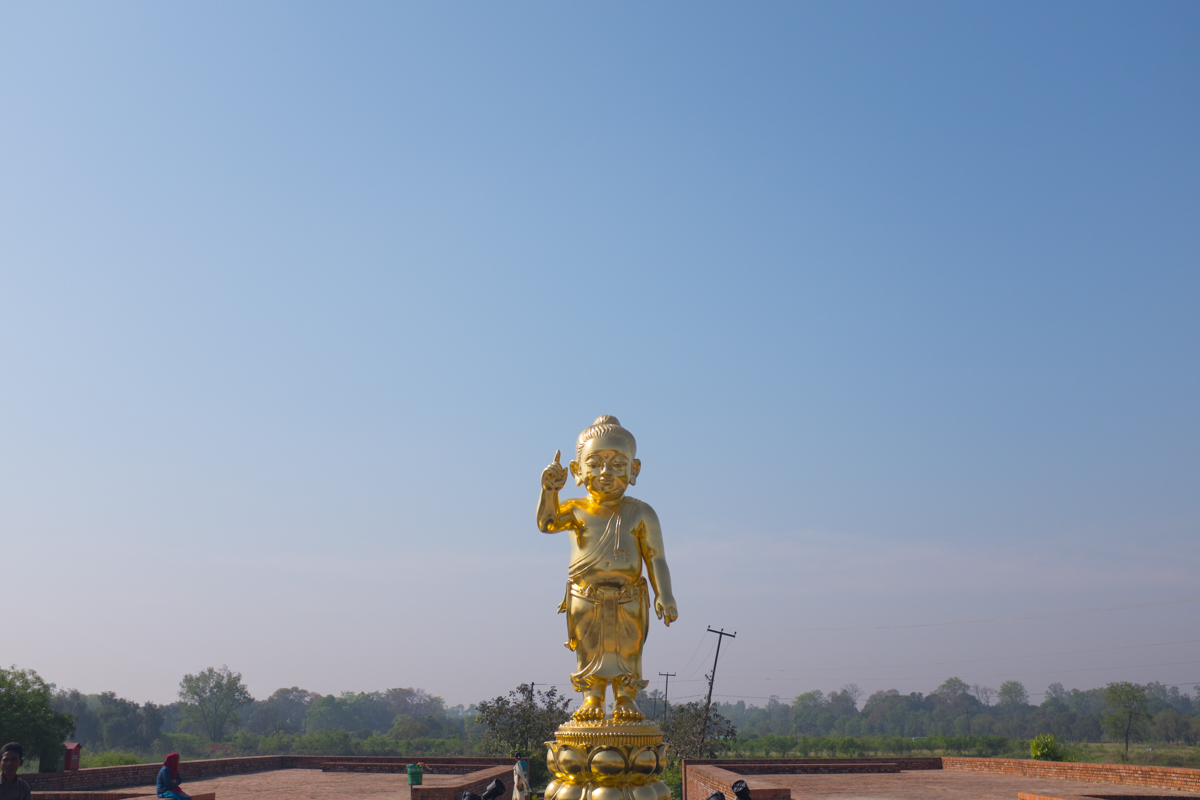 LUMBINI
The birthplace of Buddha.
"Always remember, truth cannot be said, it can be shown. It is a finger pointing to the moon. All words are just fingers pointing to the moon, but don't accept the fingers as the moon. The moment you start clinging to the fingers – that's where doctrines, cults, creeds, dogmas, are born – then you have missed the whole point. The fingers were not the point; the point was the moon." - Osho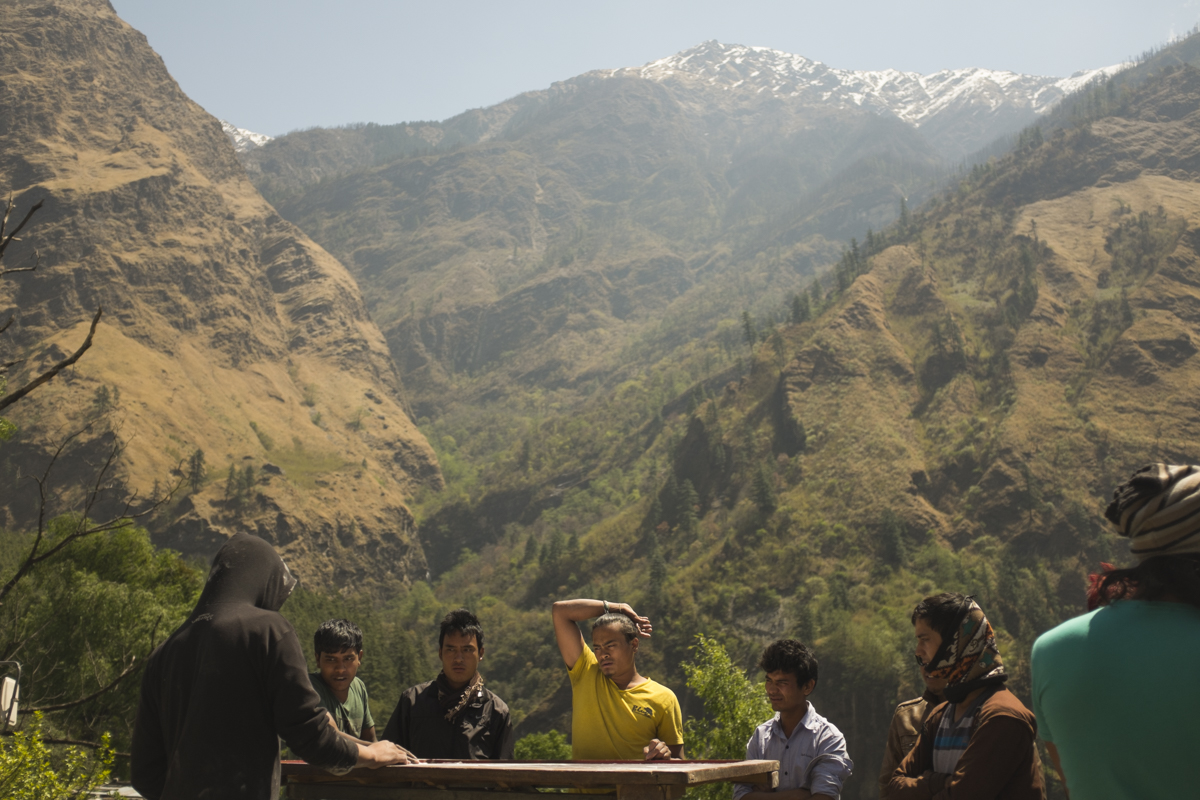 BENNI
Newari locals play a game of Karem board, where small marble discs are flicked with the goal of knocking opponents pieces into one of the four corners. A thin layer of chalk covers the board to aid movement of the disks.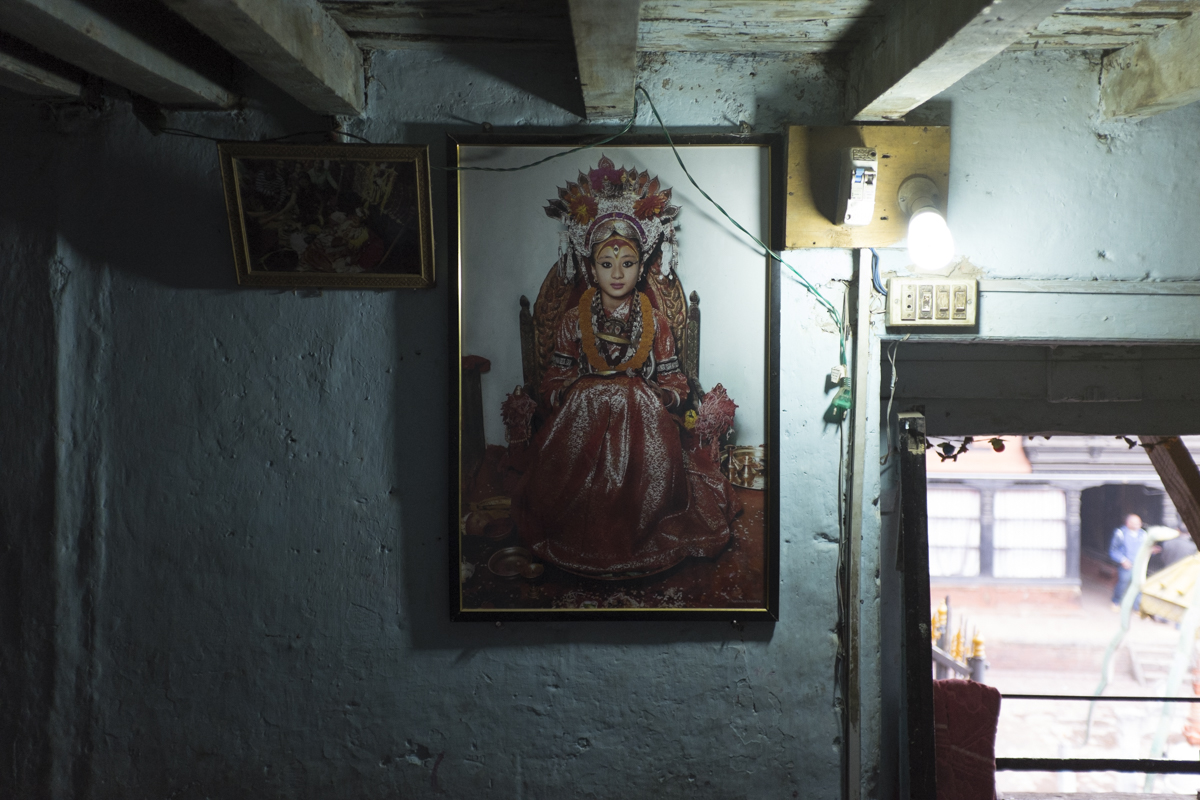 PATAN
The Kumari Devi, translated as "virgin goddess", is revered by Hindus and Buddhists as an actual living Goddess. The Kumari is worshipped as the reincarnation of Taleju Bhavani until she reaches menstruation or has a major loss of blood, when it is believed the Goddess vacates the body. Here a photograph of ex-Kumari Samita Bajrachya hangs in her present home, a monestary in the heart of Patan.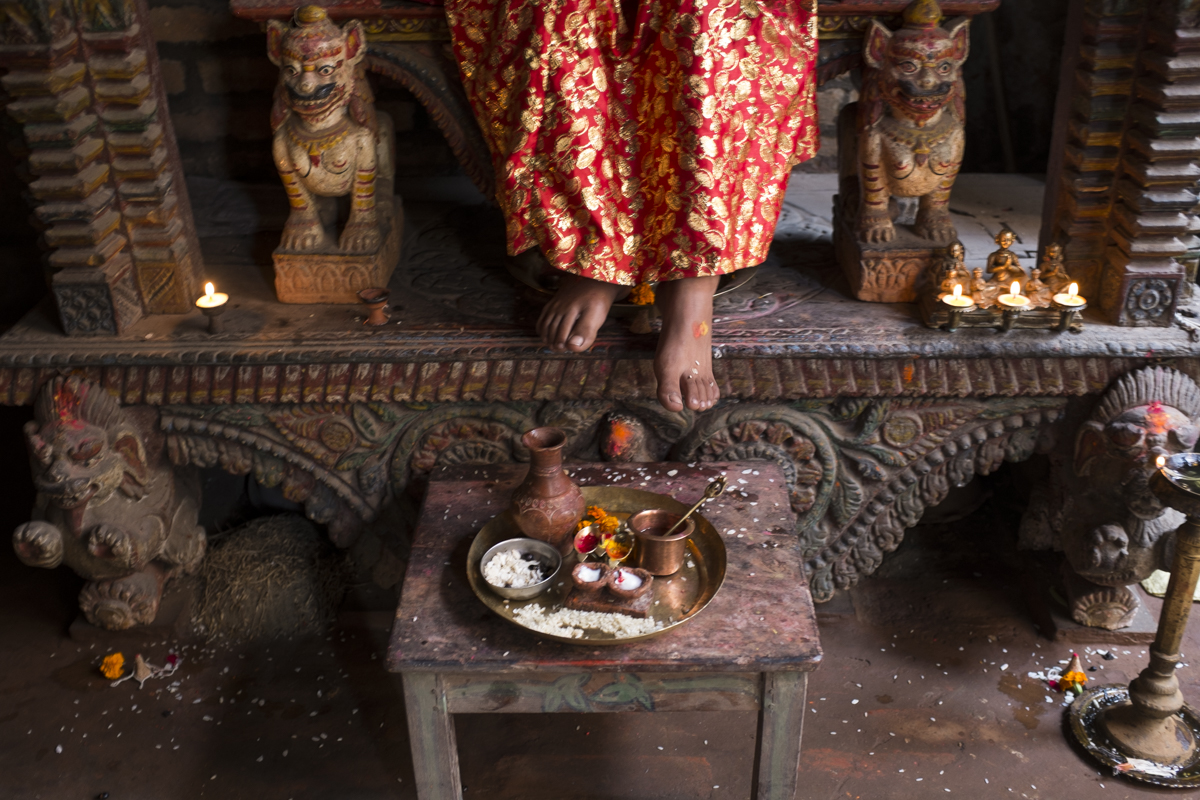 BHAKTAPUR
The Kumari Devi of Bhaktapur, Junisha Shakya, sits at her throne in her temple on the edge of Naga Pokhari in Bhaktapur. Unlike the Kumari of Kathmandu and Patan, Junisha is allowed to attend school and exit the temple grounds, making acclimation back to normal life much easier at the end of her reign.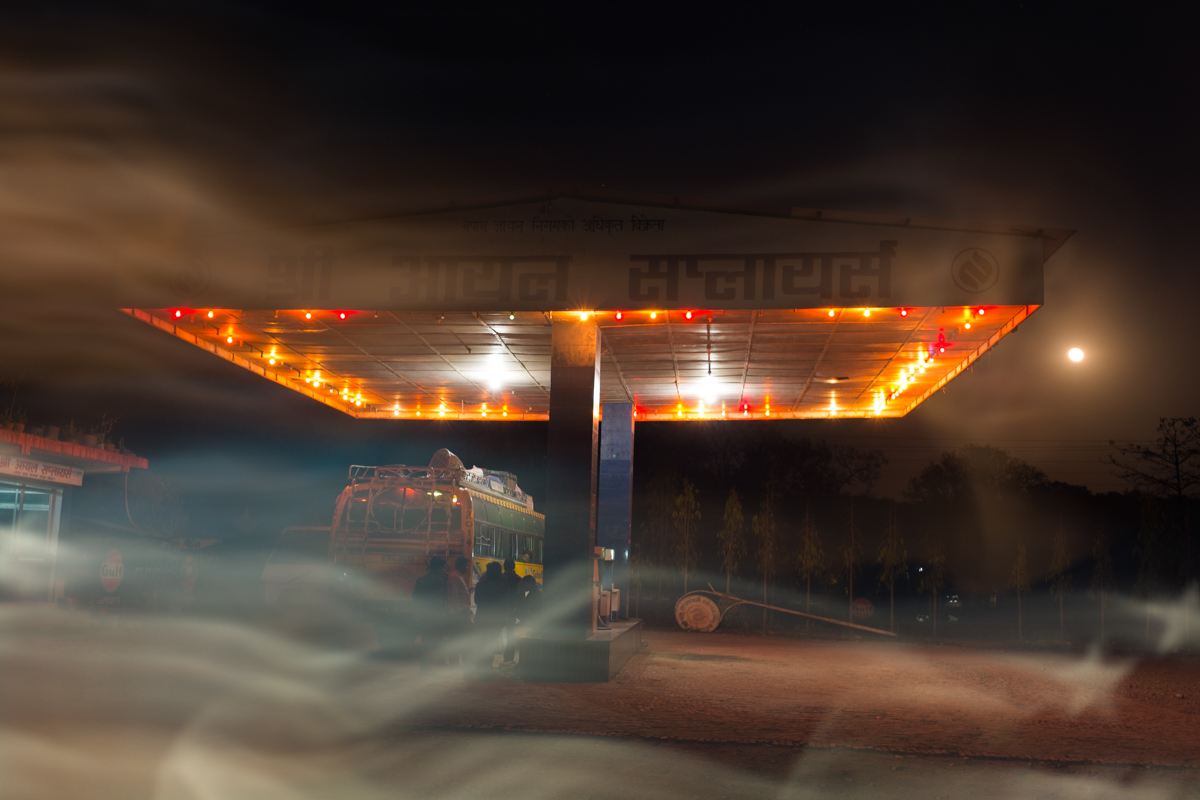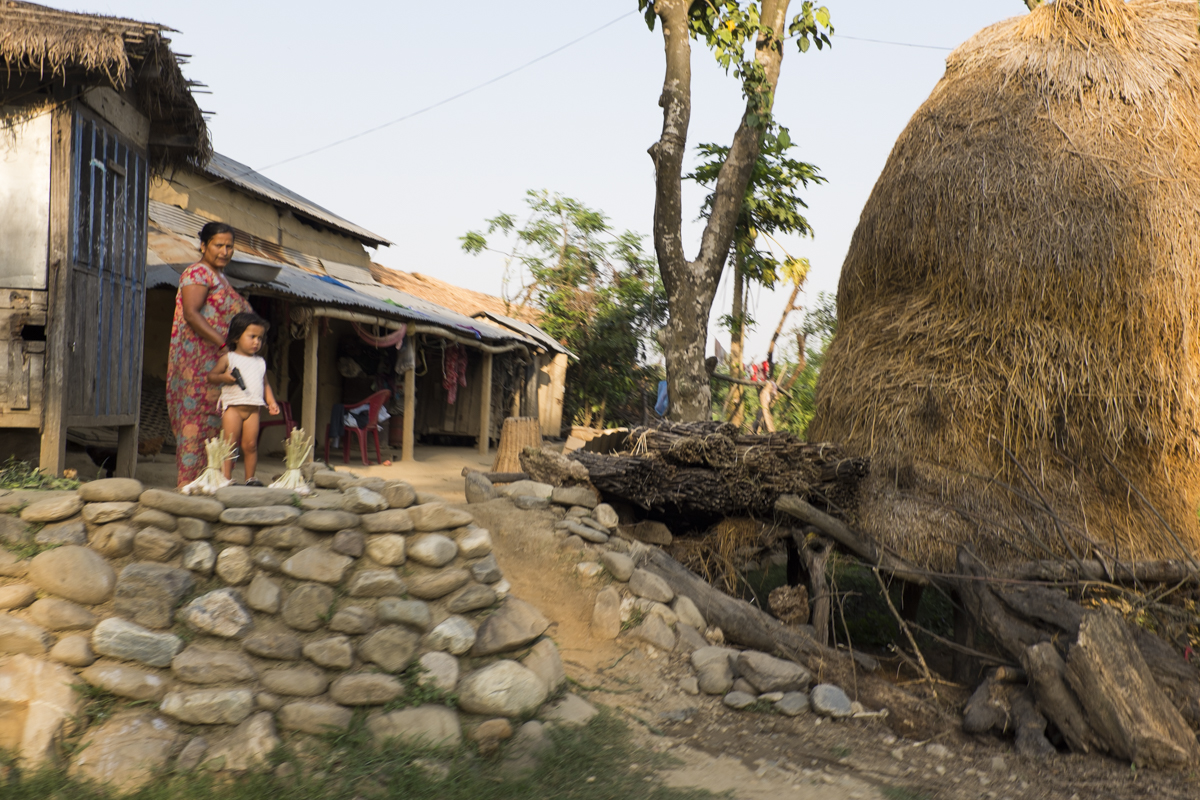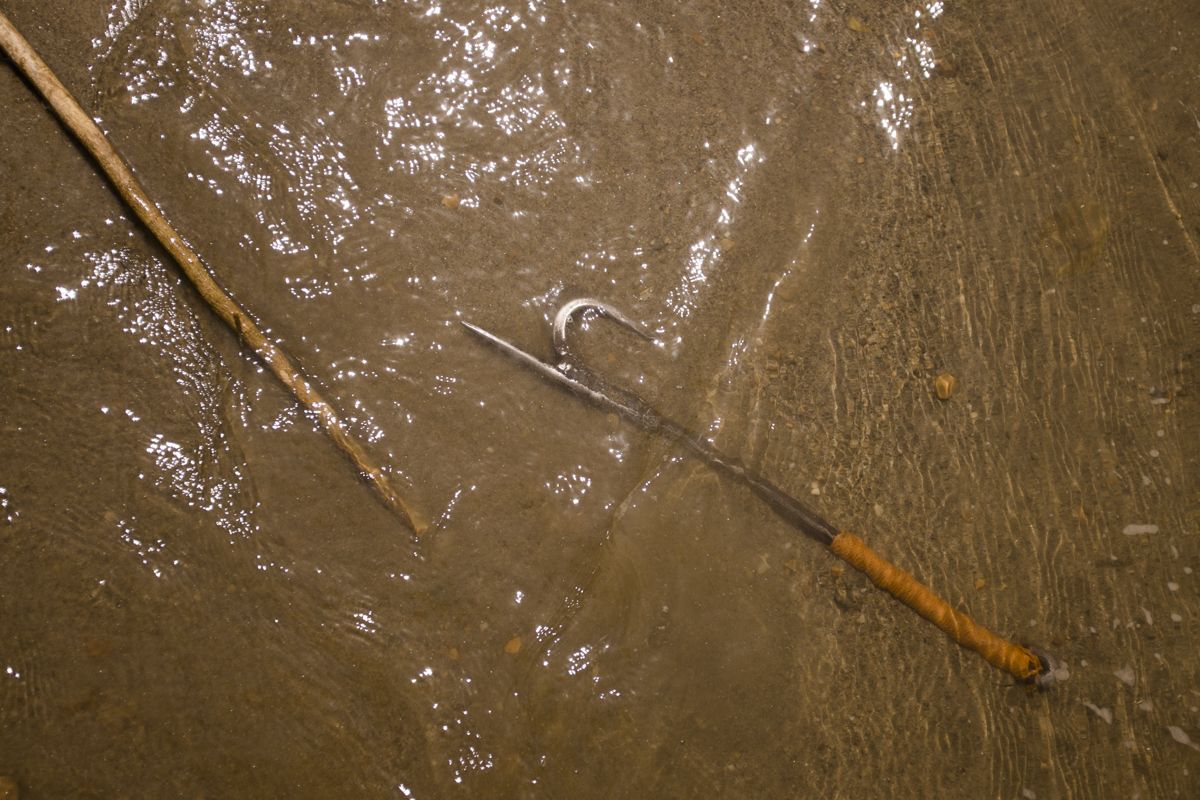 SAURAHA
On the edge of Chitwan National Park, elephants are bred and held captive for the entertainment of visiting tourists. The ankus or elephant hook is an aid for the elephant trainer and mahouts to assert their commands on the elephant. When in public the cane is used alternatively as a more humane way of controlling the elephants.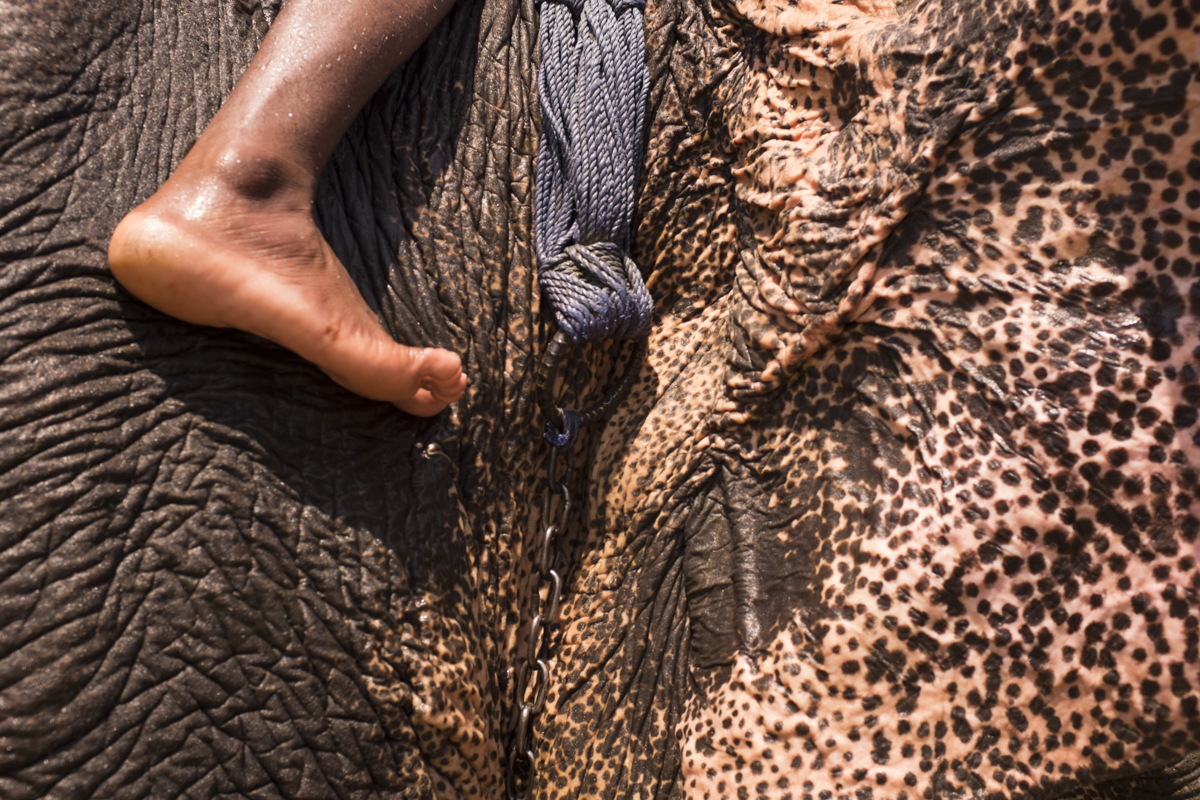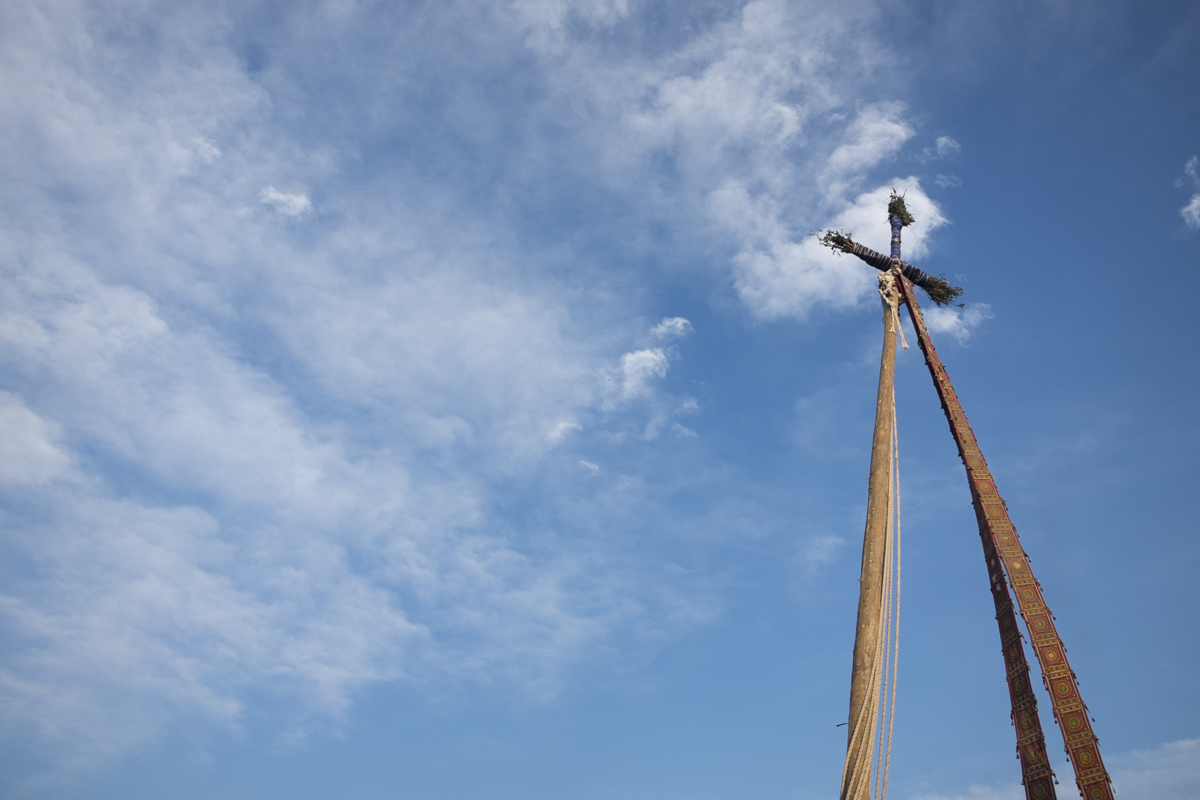 BHAKTAPUR
A towering 25m "lingo" ceremonial pole is erected in a stone base Yoni, or female genital, in the square of Yosin Khel four days prior to Bisket Jatra, the celebration of the Nepali New Year. The Nepali date is Baisakh 1, 2072, approximately 57 years ahead of the Gregorian calendar.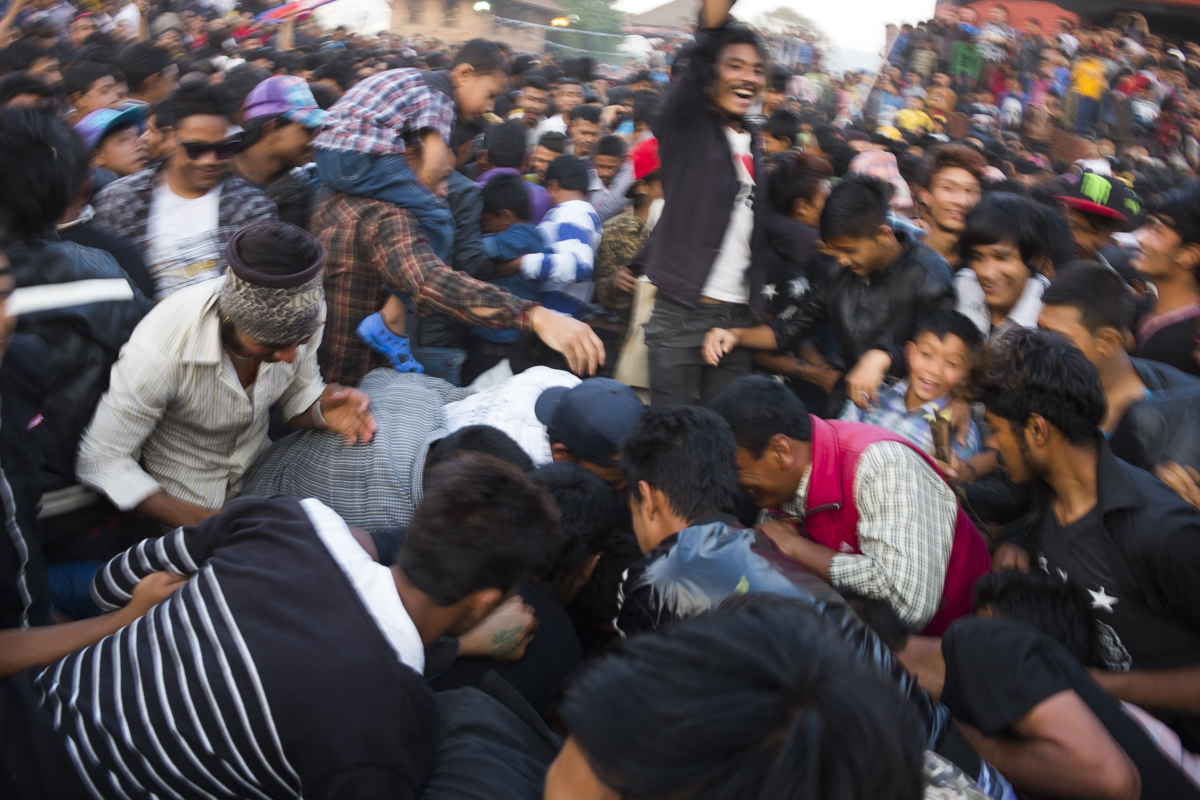 BHAKTAPUR
In a violent act of tug-of-war, the west and east sides of town will force down the lingo, symbolizing the abolishment of the devil and appeasement of the wrathful God, Bhairava. The shrubs and leaves of the fallen lingo are hastily collected as a prize by the hundreds of participants.
BHAKTAPUR
The Chariot of Bhairava is pulled by hundreds of devotees through the streets of Bhaktapur to the temple of Khalna Tole. Here a young devotee distributes abeer powder from the Chariot to individuals offering gifts and prayer to Bhairava. The abeer powder will be applied as a tilak to the devotees forehead, the point where the spiritual "third-eye" opens.